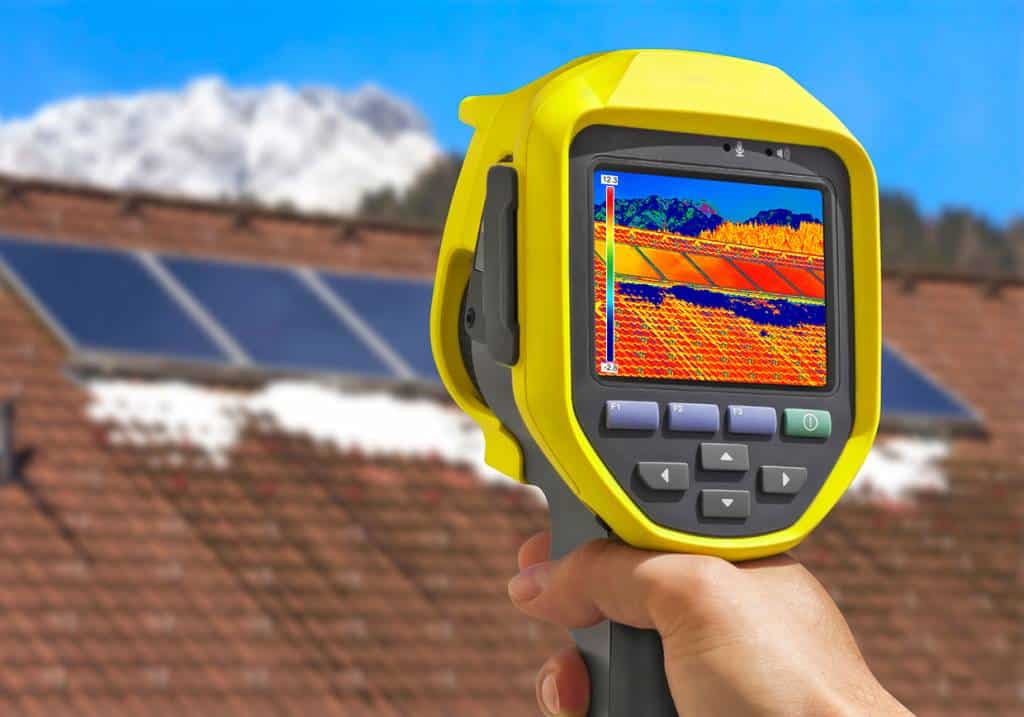 Get a thermographic inspection done in Ahuntsic from the leading thermal imaging company Thermo Elite Inc. We have an experienced, certified team that will provide you with an excellent customer experience. Using some of the best thermal imaging technology available we can quickly and easily find hidden issues. Our service is available for commercial, residential, and industrial building structures at very affordable prices.
A thermographic inspection is a non-destructive technique that helps you identify hidden problems within your building or property. These problems are often not visible to the naked eye but can be identified with thermal imaging when carried out by a certified professional.
Why carry Out Building Thermographic inspections?
A thermographic inspection is ideal for both domestic and commercial properties. It helps detect heat loss issues, identify faulty electrical problems, roofing issues, moisture, and can help in determining the source of damaging water infiltration. It is also very useful as predictive maintenance to catch issues you are unaware of before it becomes an expensive, stressful and time-consuming issue. At Thermo Elite Inc we will also provide you with a comprehensive report detailing our findings with all applicable images.
We offer the following Thermographic inspection services in Ahuntsic:
If you want more information about our thermographic inspections then you can call us at 514-969-5150 or you can simply email us at [email protected].