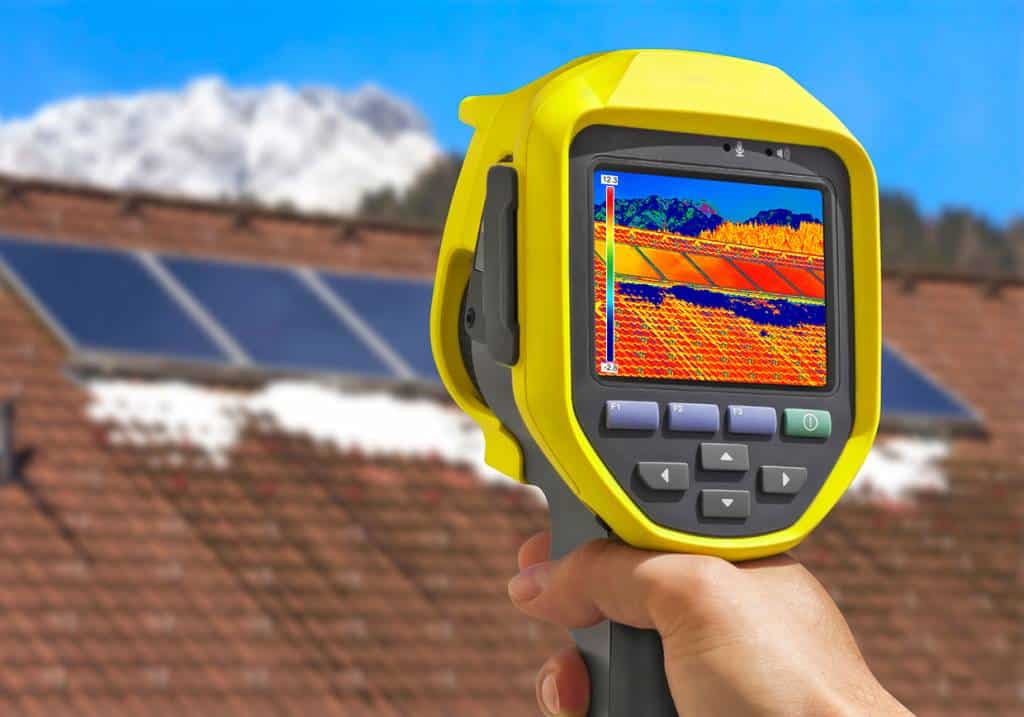 Get thermographic inspection in Dollard-des-Ormeaux offered by Thermo Elite Inc. With thermographic inspection you will get to know many hidden defects in a house or building. The good thing is that you don't have to disassemble walls to know the hidden issues and you can detect them without interfering with any part of the existing structure.
HOW THERMOGRAPHIC INSPECTION WORKS
We here at Thermo Elite Inc have a team of certified and qualified engineers who will come and inspect your property. They will make a complete inspection of exterior and interior of the house with an infrared (IR) camera. This camera produces thermal images and it is heat sensitive. The camera is loaded with advanced technology and it can detect extremely subtle external temperature variations. With the help IR camera you can also detect irregularities in the "thermal envelope" of a home or building.
The camera helps in identification of defects that are not visible to naked eyes. It helps in detection of areas that has poor, missing, deteriorated, or damaged insulation in walls. With the help of thermal inspection you can get to know about crawlspaces and attics or around doors, windows and electrical outlets, as well as poorly insulated pipes and other sources of heat loss. Not only this but thermal inspection will also help you to identify, localize, and report on energy efficiency or loss, water or mould damage, electrical or HVAC system problems.
Thermographic inspection is very fast process and needs perfection in diagnosing the condition of buildings. It helps you identify the problem so that you can easily fix it before it gets too late for you. The data that thermal inspection will give to you will give you better insights and more reliable information about a home or building.
If you want an inspection of your house then please us at 514-969-5150 or email us at [email protected].