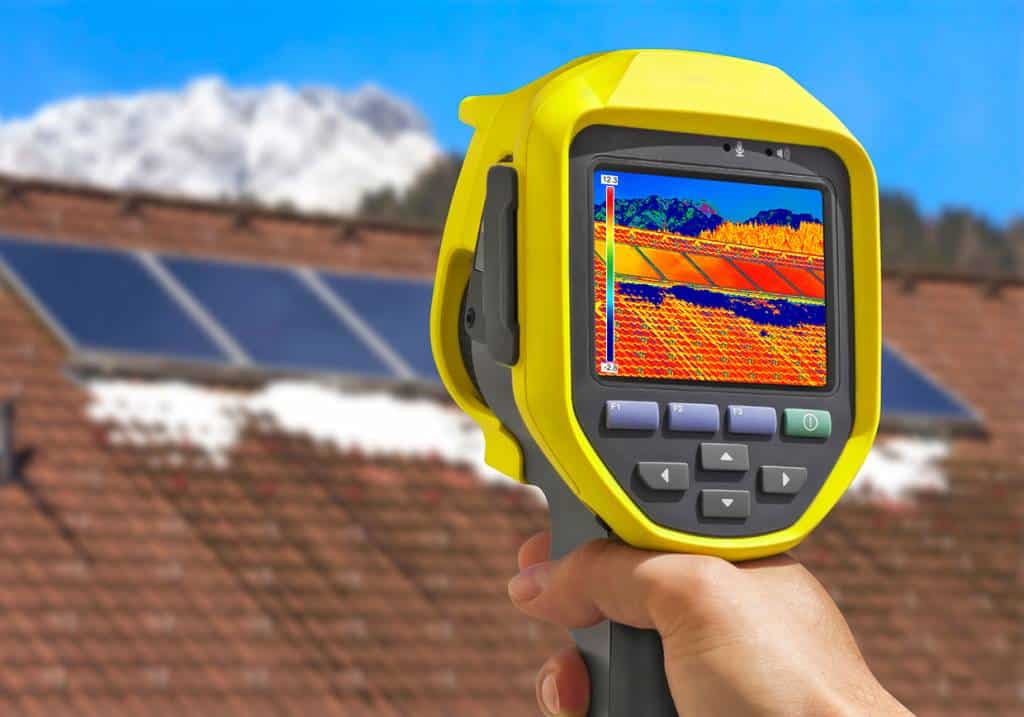 If you are looking for a thermographic inspection in Dorval then email us at [email protected] Or call us at (514) 969-5150. We provide thermographic inspection in Dorval for all types of house buildings, industrial buildings, office buildings, hotels, hospital, schools, colleges, manufacturing industries, chemical plants and many more.
Thermal inspection help you find all the minor faults in your buildings and you can then easily repair them before they become major issues. We use high quality thermal imaging equipments which produces high quality images in high resolution. For any engineer it will be easy to detect even minor problems in high resolution images. Thermographic inspection gives you an opportunity to take care of your buildings and help you know possible improvements.
With the help of thermography, our team of experts evaluates the patterns within the surface temperatures to find out the problem before it creates a costly system failure; eventually helping you save your money.  Thermography is an amazing investigative maintenance tool that enhances both effectiveness and consistency of plant systems.
You can conduct a thermography survey in your building or of your equipment at anytime even if they are working fine. This will help you detect any problem and then later you can schedule the maintenance whenever it is convenient to you.
You can use thermography for your electrical systems that you use in your offices, home, industries or anywhere else. This will help you detect the rising problems in these equipments and you can easily solve them before they become critical. With electrical thermography its easy to detect any electric problem.
We also carry out mechanical thermography on your mechanical installations in Dorval. With thermography it will be very easy for you to detect faults in your machineries and the process is very simple as it will not disrupt your running business.