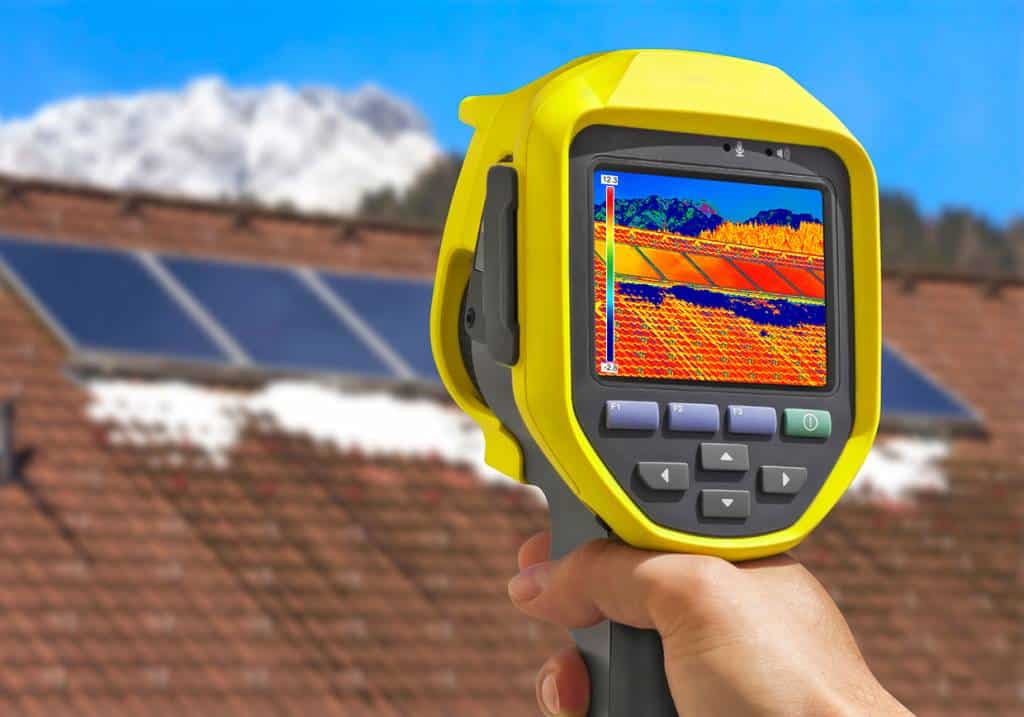 We are offering a wide range of thermographic inspection services in L'Île-Bizard. Thermographic inspection is a non destructive technique used to inspect parts, materials, or systems through the thermal imaging. With the help of thermographic inspection you can easily detect the issue rising within your home building, factories, mechanical devices, electronic gadgets and much more. It helps you find out the problems that not visible to naked eyes. We have years of experience with thermal imaging and we are a team of professionals in L'Île-Bizard.
We use high quality gadgets that provide detailed report of the things that we inspect. Thermographic inspection is done with Infrared camera (IC) that detects infrared radiation around objects. With the help of infrared camera we get high resolution thermal pictures of your property and different colors depicted in those images allow us to detect any abnormality in, on, or around your property.
In L'Île-Bizard we provide thermal inspection services that can help you with wide range of issues using the latest Infrared Thermographic Technology.
Few of our thermal imaging services are listed below.
Thermography Wall Inspection
With thermography wall inspection we can help you detect all kinds of structural flaws within your walls. Using thermal imaging you can easily identify any structural or functional problems with the pipes and cables in the walls.
Thermal Imaging for in-floor heating
Thermographic inspection help you find out fault coils or tubes in your in-floor heating system. Infrared camera will find out the faulty coil easily at it will let you know the exact location of the coil. Thermal images will help you find out the significant temperature difference between the faulty coils and the one working fine.
Electrical Thermal Imaging Inspection
Electrical thermal imaging inspection helps you find your hidden wiring and connections, fuses, motors, faulty wires and conductors. It will help you detect how the electric wiring has been done within your building and where the faulty wires and conductors are beneath the cement.
These are only few of our services listed above but we offer wide range of services for both commercial as well as residential buildings. To know more about us please call at (514) 969-5150 or email us at [email protected].