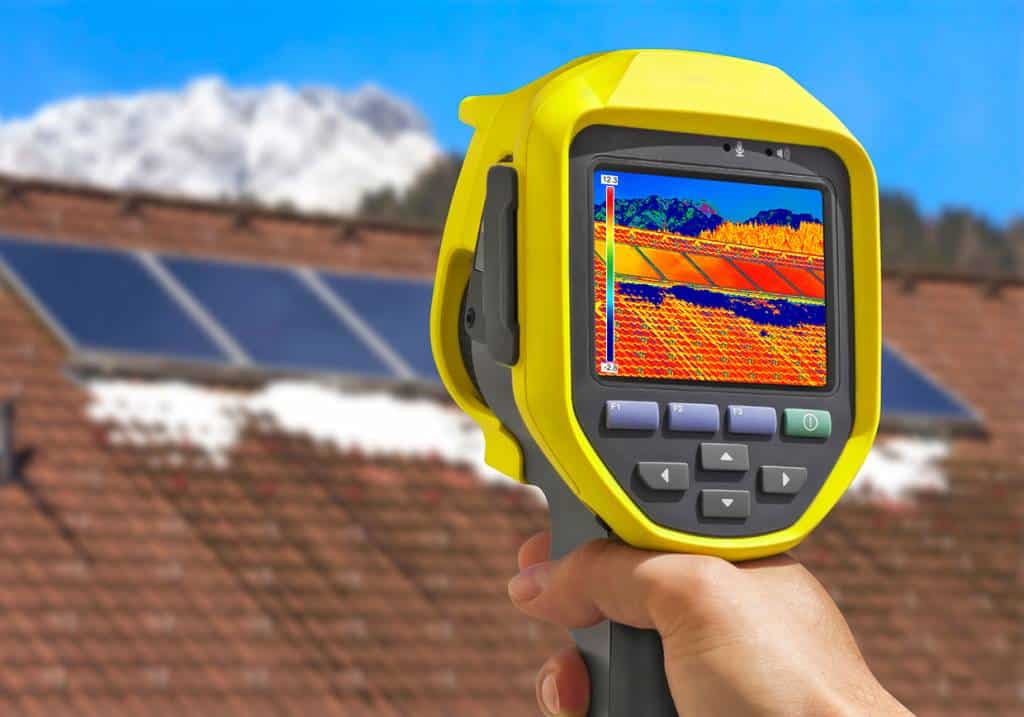 Reach us for thermographic inspection in L'Île-Perrot. We here at Thermo Elite Inc. provide thermal imaging services that will help you find many hidden issues in your building. Our services are available for residential, commercial, and industrial properties. We have the best team of engineers who are all experienced, certified and professional in thermographic inspection. Our service is reliable, efficient, and we provide accurate results according to the report that we generate.
Thermographic inspection is a non destructive technique that helps you locate problems within the building envelope. With thermal imaging you can help locate issues that aren't noticeable easily until they cause larger problems, such as high utility bills, mold infestation, or dangerous electrical complications. Thermal imaging helps you know how energy efficient your building is and how to increase its life.
With this advanced technology today, it is easy to detect problems related to energy loss, missing insulation, inefficient HVAC systems, radiant heating, water damage on roofs, and much more. Thermographic inspection is done with the help of infrared camera. This infrared camera identifies patterns of heat loss that are invisible to the naked eye.
Below we have listed few benefits of thermal imaging:-
Thermal Imaging for Building Diagnostics: – It helps you identify, poor or inadequate insulation, moisture, roof leaks, mold, drain location, pest infestation, water leaks, and much more. You can also improve energy efficiency in your house building with its help.
Thermal Imaging for HVAC & Plumbing:- Thermal imaging helps you identify poorly sealed duct work, plumbing leaks and clogged drains. It helps you maximize energy efficiency of a building or a home.
Thermal Imaging for Moisture & Restoration:- With thermographic inspection you can locate water intrusion, find moisture beneath the surface, and document dryness with accuracy and confidence.
To know more about thermographic inspection you can call us at (514) 969-5150 or simply email us at [email protected].