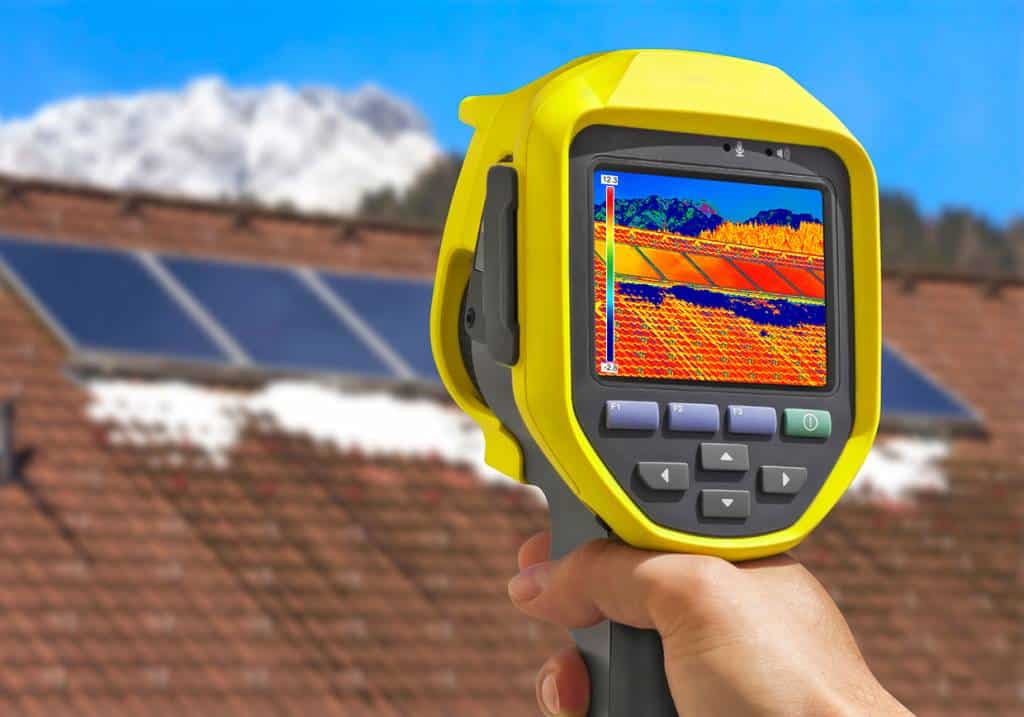 With over years of experience in thermography, we provide thermographic inspection in Pointe Claire at very reasonable prices. We use high quality infrared thermographic equipments that help in detection of problems in the early stages. Our services are not limited and provide inspection from home buildings to industrial steps ups to factories, to mechanical installations to electrical devices and much more.
Thermographic inspection is not like visual and tactile inspection as it helps in detecting problems present in hidden elements too.
With thermographic analysis you get a thorough and non-destructive inspection of your building or equipments. The process is very simple and also very cost effective. Thermal imaging allow us to detect deficiencies more effectively without complications and any damage to the equipments or buildings can be stop in the earlier stages only.
Thermal imaging inspection helps you detect problems more effectively and you can do inspection of cases such as:
Presence of moisture
Complement to water infiltration detection tests
Electrical overloads point
Infrared Thermography Inspection helps detection of problems in building's wall ceilings, foundations, electrical systems, steam systems, etc. Thermal images show the variety of heat problems which are not visible to naked eye. This process will help you find out the problems easily and you can then fix those issues easily.
We use latest and advanced thermographic tools that are of high quality. We listen to client's individual needs and then perform our inspection. In Pointe-Claire we offer thermographic inspection at very low prices as compared to other.
WHY CHOOSE OUR THERMOGRAPHIC INSPECTION?
We are having years of experience and you can count on our availability and flexibility. Tools that we use for inspection are of high quality. We provide both residential and commercial inspection services with attention to details and focus on client satisfaction.