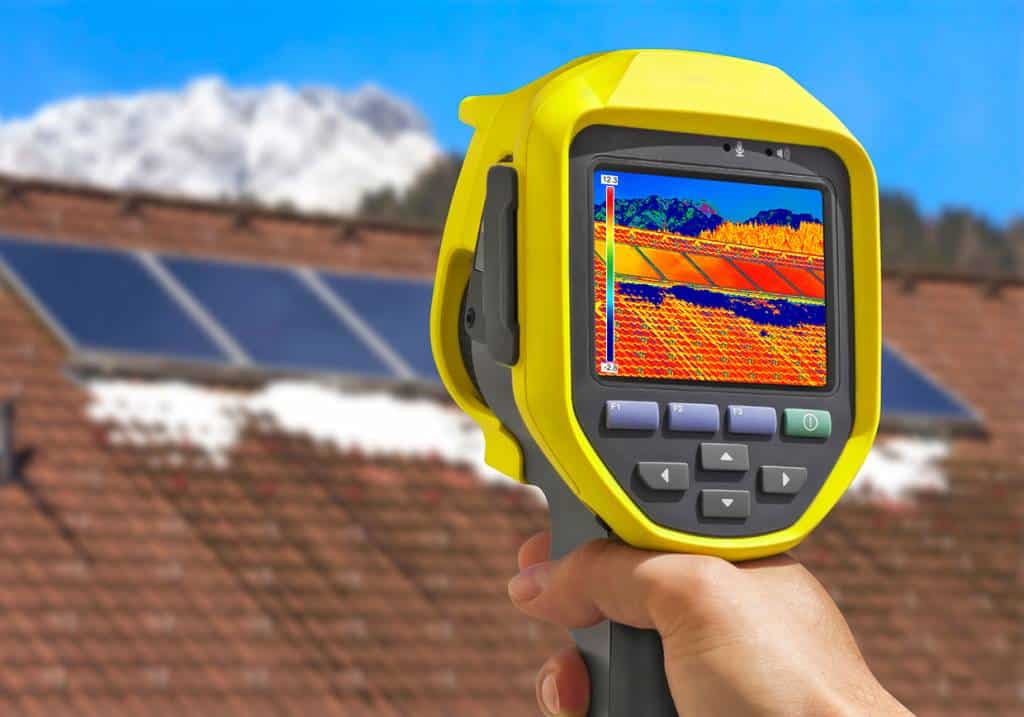 We provide thermographic inspection service in Sainte-Genevieve. With years of experience we have the finest team of engineers who are all certified and experienced in thermal imaging. Our team is equipped with high quality infrared cameras that provide accurate results. With the help of thermal inspection you can unveil critical information about your home building. It helps you find out those hidden problems in the building that remains invisible to the naked eye.
So far we have carried out more than 15,000 thermographic inspections and have helped our customers save millions in unnecessary replacement costs. Today we are the thermographic inspection company in Sainte-Genevieve. We provide high class customer service along with competitive prices.
How does it work?
With the help of thermal inspection you can find hidden electrical, equipment, moisture, and insulation problems without breaking down walls. Inspection is carried out by infrared camera that determines the relative thermal energy emitted between objects. Through these cameras high resolution thermal images are produced and our engineers are well qualified to understand those images and identify hidden issues such as electrical failures quickly.
Client Benefits – Infrared/Thermal Imaging Hiding Deficiency Detection
With thermal inspection you can quickly identify any hidden problem that your home building has.
It can help you identify heat losses, water leakage, missing/damaged insulation, flat roof leakage, and mold in buildings.
Thermal inspection works as a great tool for pre-purchase inspections and price negotiation. If you are going to purchase any property or house then with thermal inspection you can easily find out what are the hidden problems inside the property are, such as electrical issues( damaged wiring, leaks etc.), drainage issues (broken pipes, blocked drains etc.) etc.
Contact us to book your thermographic inspection today!
You can call us at (514) 969-5150 or simply email us at [email protected].