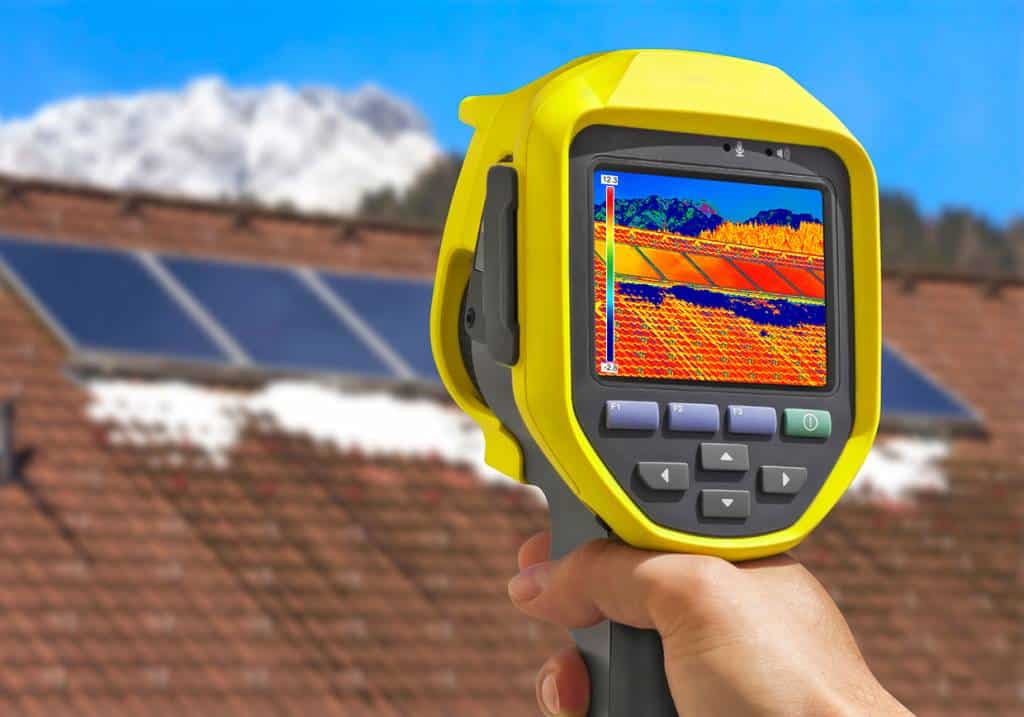 Get thermographic inspection in Vaudreuil-Dorion today. Thermo Elite Inc. provides thermal imaging service to residential, commercial, and industrial buildings in Vaudreuil-Dorion at a very reasonable price. We have the best team of engineers who are all experienced, certified, and professional having years of experience in thermal imaging. Our engineers use high quality tools and infrared cameras to inspect your building and generate high resolution images to detect faults in the building structure. Our service is fast, reliable and we will give accurate results based on the inspection.
Thermal imaging or thermal inspection is a non destructive technique that is used to find issues hidden inside the building structure. These issues are moisture, heat lose, mold, pest infestation, faulty wire inspection, drain blockage, and much more. Usually these problems are hard to find with naked eyes but they can be easily seen with the help of thermal imaging.
Thermal inspection is not helpful to building owners and its residents but it also helps new home buyers in many ways. New home buyers can easily detect issues within the building like heat leaks in walls, moisture which further leads to mold, overheating of cables and wiring circuits, and other electrical equipment such as circuit breakers, faulty wiring of water heating unit and blocked drains. By knowing these issues in advance new home buyers can adjust the costs accordingly and can fix these issues in advance as later these problems can cause big trouble.
Few of our thermographic inspection service in Vaudreuil-Dorion are:-
Thermal imaging for in-floor heating
Thermographic residential & commercial heat loss inspection
So if you want to know more about thermal imaging or thermographic inspection then you can call us at (514) 969-5150 or you can simply email us at [email protected].