Are you concerned about the safety and efficiency of your electrical systems due to potential loose connections that are difficult to identify?
Do you want to prevent power outages and equipment damage caused by loose connections?
Discover the benefits of using thermal imaging to find loose power connections and ensure the safety and efficiency of your electrical systems.
Since the introduction of thermal imaging technique in the world of Home Inspections, they are now lot more user friendly in terms of usage. It has become easier to identify any issues arising during inspection with the thermal imagers that are available. By getting to know the basic understanding and having the right type of equipment it has made life easier for clients to detect if there are any faulty connections or any other electrical issues on their premises.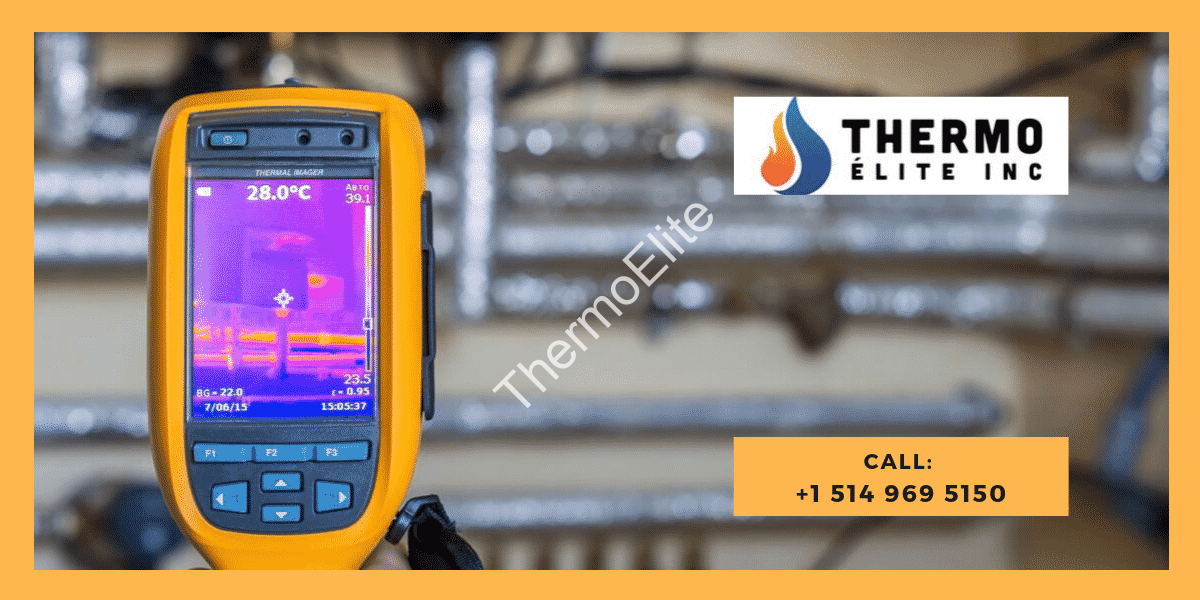 Thermal imaging inspection is much needed realistic solution that has been incorporated as part of the electrical maintenance. You can also get a professional and qualified inspector/electrician who can point the thermal infrared camera towards the electrical equipment for detecting any hot spots. Any unexpected issues would be shown on the screen of the camera. The camera screen on the thermal imaging device would provide a live feed of the object that is being scanned. Once the inspection is complete, the inspector can also upload the image on the smartphone or the computer so that you get a proper analysis and interpretation of data being capture.
The thermal imaging device is now quite an easy device but it would much more effective in the hands of a trained personnel. They have experience and understanding about the electrical measurements and also about the electrical component that is being scanned. There are three important factors that one needs to bear in mind before they begin with the inspection of the electrical equipment.
Load:
The electrical component that is being inspected should be at the minimum or above 40% of the nominal load. This would make it easier for the infrared camera to detect any kind of problem in that component.
Safety precautions:
Roaming around with the thermal imaging device around electrical equipment's should be done with precaution. All the safety standards should be complied with to avoid any untoward incidents. Certain protective equipment's are required when one has to inspect an open and live electrical panel.
Gloves, Boots, flame resistant clothing, hard hat or complete flash suit are some of the safety equipment's that the inspector should be wearing to avoid any hazardous situation.
Emission of heat or energy:
This is also termed as emissivity wherein it describes how perfectly an object can emit any heat or infrared energy. Based on emissivity, the thermal imager would be able to then accurately measure the temperature of the object. Different materials are known to emit energy in varied ways. When it comes to a thermal imager to read the temperature levels accurately, the emissivity should be higher on a scale of 0 to 10.
What is Thermal Imaging Inspections?
Thermal imaging inspection is known to be the use of an infrared camera device that allows for a thorough analysis of any property. This infrared camera helps to identify any hidden problem which would otherwise not be easily available through traditional methods. The thermal imaging method caneasilyidentify even the smallest changes occurring in the temperature that is present at one area of the home to another area. Any such variations that are seen in the temperature would then get displayed on the infrared camera screen.
The camera screen would display color spots such as "Hot" or "Cold". These color spots are then helpful in identification of those parts of the property which are problematic. The process of thermal imaging is said to be an easy and non-invasive techniques which can help in accurately understanding any of the hidden issues.
Such issues can then be dealt by the individual in consultation with an expert. Thermal imaging process is not a tiresome or complicated process. It is quite forthright and simple process. However, it is advisable to have an expertise in this field to get the scan done and also interpret the results which are being displayed on the camera screen.
The infrared camera for thermography has been designed especially for capturing any of the images comingfrom the surface of any objects. With this process, an individual can also view any issues arising behind the walls. Note that this process only helps to identify any current underlying issue. This tool does not predict any issues that may arise in the future.
When an individual carries out a genuine scan of the property with the help of this technique then it would also help the buyers to make the right choice. Any heat signatures arising from the surface of the object would get picked up and then displayed on the camera screen. The inspector would interpret the data and provide a detailed insight as to what the results on the camera screen mean. Based on the interpretation, the client can then take necessary decisions. This method has proven to be useful in identifying electrical faults, wet patches, energy loss and many such inspection problems.
What can thermal imaging identify in terms of electrical components or equipment's?
3 phase discrepancies:
One can check for differences in the temperature by comparing multiple three-phase kept side by side. A circuit which is cooler than the normal may also signal that the component is failing and there is need for urgent attention. Heavy loaded phases tend to appear warm. The conductors which are hot can either show up as oversized or undersized. For diagnosing the problem accurately, it is important to follow on the quality measurements. At times load which is unbalanced, or when there is an overload then they would all display same kind of patterns.
Issues with wiring:
Try to identify those connections which are having high temperature than any other connections present under similar loads. They may tend to indicate, over-tightened, lose or damaged connection. The connections which are linked with hot spots may not always show up as warm. In fewcases, you may also come across certain cold components may appear to be abnormal.
Issues of the fuse:
During the thermal imaging inspection, if the fuse shows up as hot spot then there are chances that it may or may not be near its current capacity. Not necessarily all the problems would show up as hot spots. In few instances, blown fuse can also be indicated as cooler than the current normal temperature.
In this post, let us go through the details of how thermal imaging can be helpful in identifying any loose connections in your home or property.
Identifying the hot spots:
Loose power connections are bad for any home or property and when they tend to heat up then it can be bad in terms of efficiency and safety of the individuals. But timely identifying such loose connections would help in getting them repaired on time. It is important to scan such issues from far and without making any kind of contact.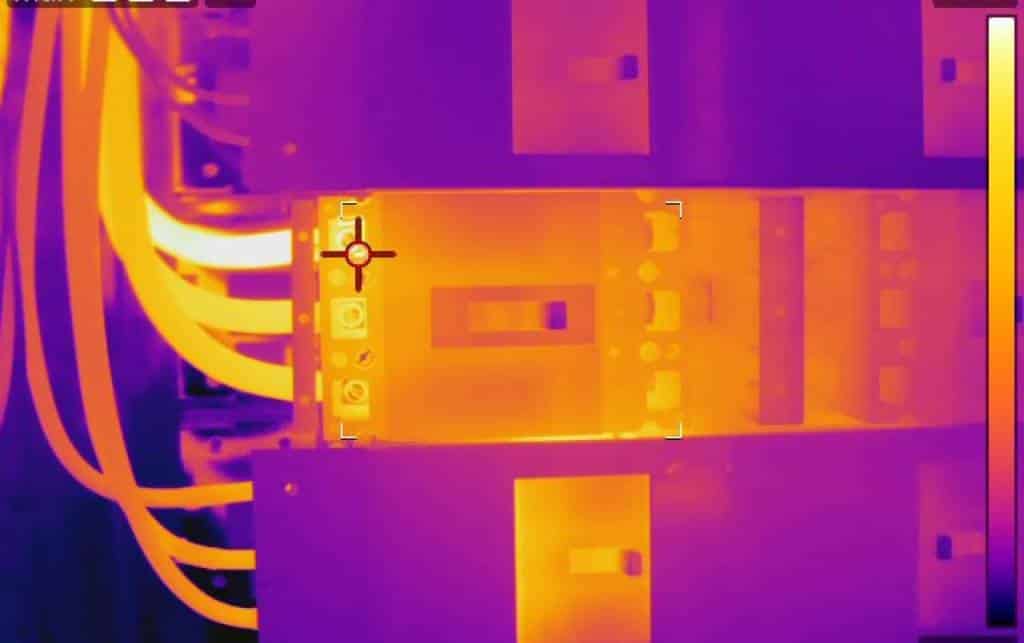 In the past few years, thermal imaging inspection has come a long way especially since its introduction. The device is quite portable and can be carried around for scanning. Today, the device for thermal imaging is small handheld portable infrared camera. Even from a distance, users can quickly get an accurate reading of the temperature. All they would need is to point the camera towards the component or object without getting to close to it. The software that is installed in this device is said to be provide color coded spots so that the users can interpret the presence of any heat.
Reasons for loose connections:
External vibration, Creep and thermal changes are three main factors that can lead to loose electrical connections.
Creep is basically the name that is given for the conductor reshaping which tends to gradually occur over a period of time. This kind of deformation is known to be a permanent one.
The thermal changes are known to naturally occur in the conductor. For example, when the current goes on or off it can lead to either expansion or contraction.
The occurrence of external vibration is known to occur from the heavy equipment's that are placed nearby the connection or due to any other factor. However, when such a case occurs then it can get difficult to avoid them.
Locate the loose connections:
Gone are the days when conventional method for used for inspection of any site or premises. But those systems were also not full-proof hence locating the loose connection would get missed. Perhaps, this lead to the invention of thermography or thermal imaging inspection. It is one of the quickest methods to identify the occurrence of any loose connections. When you have an experienced professional to get this process done then the task becomes even easier. But there are certain considerations that need to be kept in mind when it comes to locating the occurrence of loose connection.
The inspector need not have any physical contact with the terminal when it comes to capturing of the thermal data on the camera. The thermal imaging inspection can also be carried out without the need to power down the circuit.
For receiving an accurate image of the connection, ensure that the circuit in question should be completely powered at its full current at least for some period before the beginning of the testing. This would ensure that the connection is stabilized thermally.
Couple of other signs when it comes thermal rise should be taken a note of. Abnormal odor, any kind of material discoloration, can also indicate that there is a rise in the temperature and there is a need for immediate retightening.
Once the inspector identifies the presence of any loose connections then care should be taken to get them fixed as soon as possible.
For thermal imaging inspection to work effectively, it is of utmost importance that the installation should also be stabilized thermally. Also it should be operating at its maximum draw. Hence there is a need for periodical inspections at varied timings since not all the location of building would be fully loaded at one time itself.
Trouble shoot the Electrical systems:
There are certain things which should be checked before any inspections are carried out. It is a rule of thumb that post any electrical repair works that have been carried out, there should be another follow-up scanning done through thermal imaging. The thermal imaging inspection is considered to be successful only when there are no further hot spots apart from the ones which were detected earlier. The ones which were identified as hot spots earlier should now show clear and also there should not be any new spots.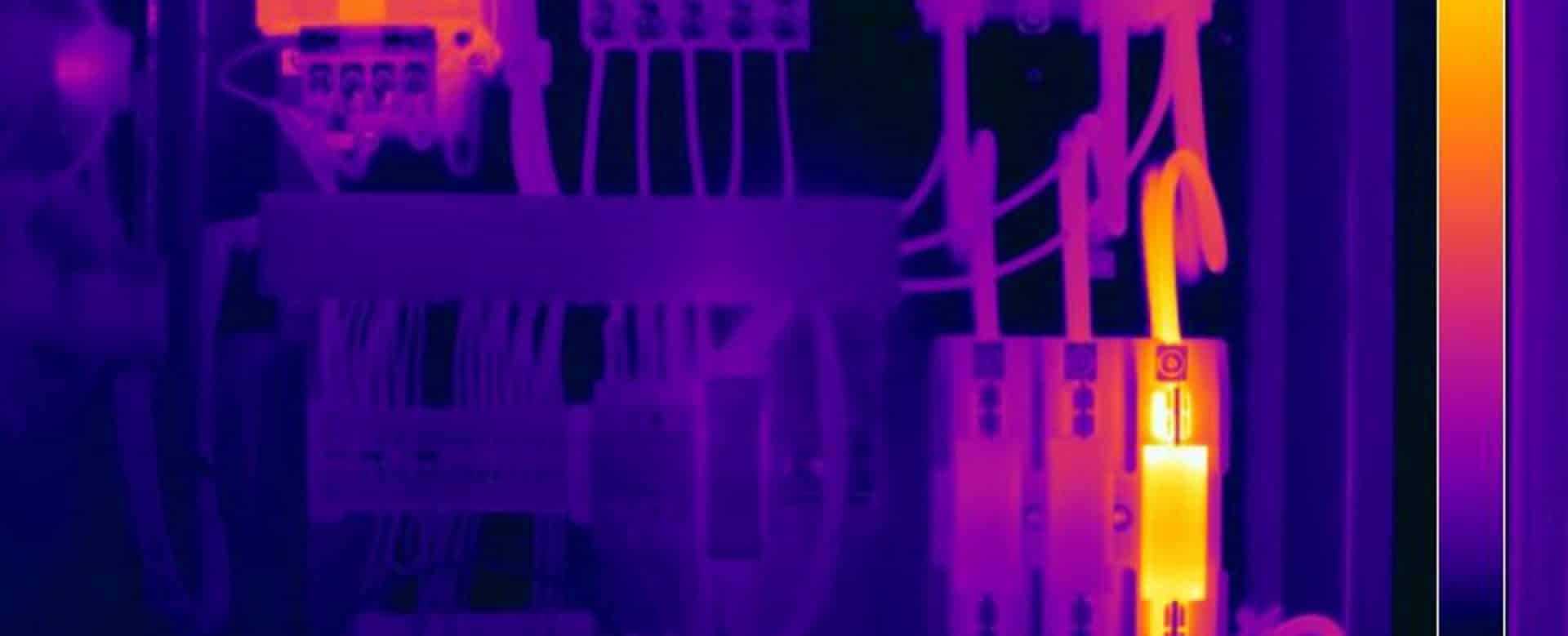 Also bear in mind that it is inappropriate to term all of the hot spots as loose connections. A qualified electrician would be able to provide an accurate answer when it comes to identifying loose connections. These electricians can either get the entire thermal imaging inspections done by themselves or they can be present while the scan is being performed by someone else.