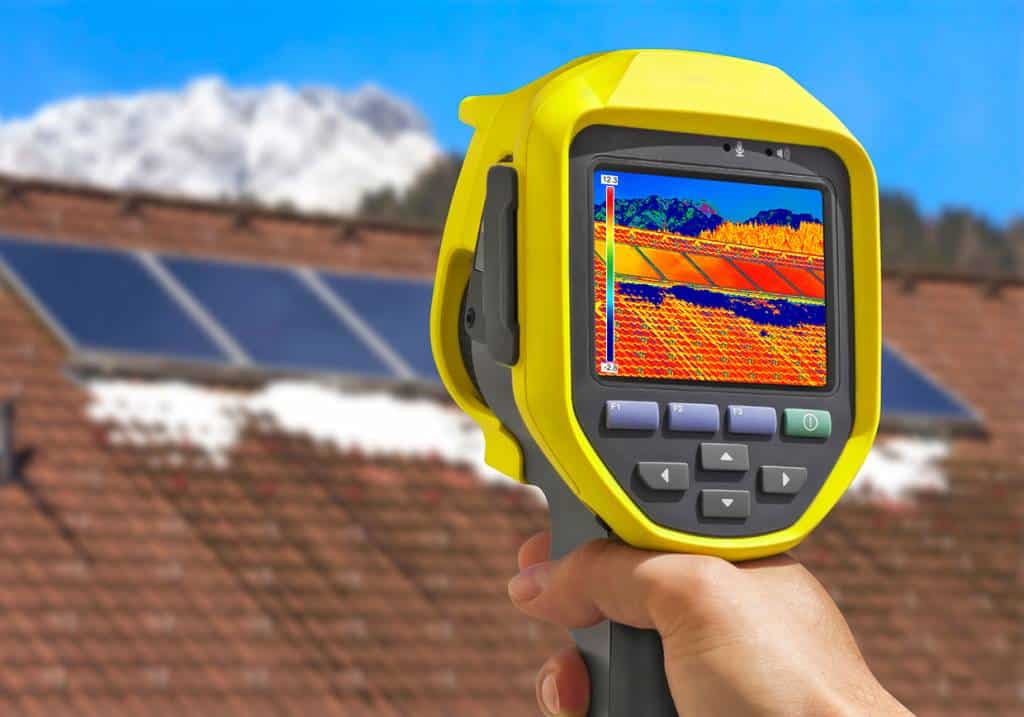 We provide the highest level of thermography inspection in Sainte-Anne-de-Bellevue. We use advanced tools and equipments while maintaining our high standards. Thermographic inspections are conducted to find the issues or problems that are hard to identify with naked eyes.
So far we have carried out over 500 thermal imaging building surveys since last many years. Our services are not only limited to residential properties but we have wide range of service available to commercial sites as well. Each of our inspection is carried out by experts who are certified in this field and have years of experience in thermal imaging.
Infrared thermography, thermal imaging, thermographic imaging or thermal video are all types of infrared imaging. The inspection is done with thermal imaging where high quality images are produced. These images will show all the problems that are hard to identify with naked eyes. You will get to know hot and cold areas on a component and then you can work on the maintenance of your electrical and mechanical systems.
What is Thermographic Inspection?
Thermograhic inspection or infrared inspection is a method of detecting connections defects, system overloads, deteriorated insulation, and other potential problems in electrical or mechanical components. Thermal images are produced that help you detect areas of excess heat so that problems can be corrected at the early stages. If these issues are neglected then it will lead to an equipment failure, and/or equipment damage, higher maintenance costs or product failure.
Book a Thermal Imaging Survey in Sainte-Anne-de-Bellevue today.
You can book your thermographic inspection today with us. We offer inspection at very low prices as compared to others but deliver results of highest quality. If you want to book an inspection for your residential property then it will help you identify moisture in the building, trace water leaks, heat loss in the building, and defect in electrical wiring beneath construction.  It will also help you to identify the underlying maintenance issues that can lead to very expensive and unexpected maintenance costs.
Call us at (514) 969-5150 Or email us at [email protected].